Keynote Speakers and Workshops
April 8th, Keynote: Rose High Bear, Wisdom of the Elders
Wisdom Co-founder and Executive Producer Rose High Bear (Deg Hit'an Dine, Inupiaq) will share traditional Native American stories and spiritual perspectives about water. It is much more than part of Oregon's ecosystems. It has healing power. She believes it is the responsibility of Native people to connect with and care for the water so it can in turn care for us. She will also share her views on today's Willamette River and other rivers of the region. Rose was born and raised in a remote subarctic Athabascan village of McGrath along Alaska's wild Kuskoquim River. Her people, the Alaskan Athabascans are regarded as "River People" as well as "Caribou People." She came to Oregon as a young child and was raised in Coquille, OR near where the Coquille Indian Tribe would be formed years later. Following graduation from Oregon State University, Corvallis, OR (B.S.), she made Portland, OR her home where, in 1993, she co-founded Wisdom of the Elders, Inc. (Wisdom). For the past 25 years, she has dedicated herself to Wisdom's mission and vision as Executive Director and now serves as Senior Consultant to the organization.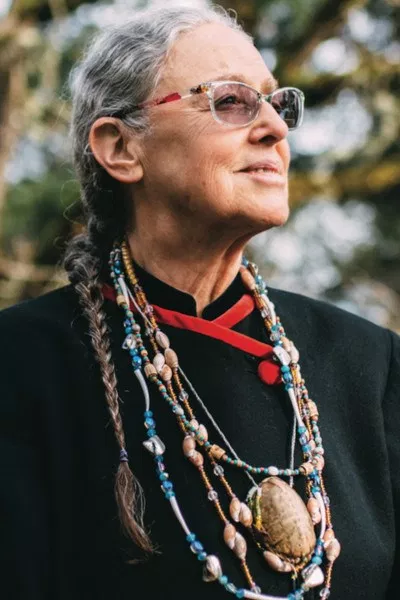 April 9th, Keynote: Jonathan Soll, Metro
Jonathan Soll has been the Science Division Manager for the Portland, Oregon based Metro Regional Government's Natural Area Program since 2009. He leads a team of natural resources scientists responsible for setting natural area acquisition and restoration priorities and for implementing and tracking restoration projects. Jonathan will discuss the role of habitat restoration projects and partnerships in building a healthy community from the perspective of a regional government. The greater Portland metropolitan area is home to the country's first elected regional government, called Metro. Covering parts of Multnomah, Clackamas and Washington Counties, Metro operates in a space between cities, counties and the state to address issues of regional concern.  One of those issues is protecting water quality, wildlife habitat and providing access to nature close to home. Metro operates a Parks and Nature System with over 100 parks and natural areas totaling over 17,000 acres. The habitat restoration program especially targets streams and wetlands, often as part of partnerships. Jonathan will show examples of projects Metro has done and discuss some of the elements of success as well as challenges faced in water protection projects.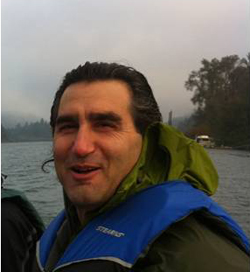 Workshops
Workshop Title: Water Transformative Tools You Can Use
Presenter: Lynette de Silva, Director of the Certificate Program in Water Conflict Management and Transformation, Oregon State Univeristy
Accelerated changes in climate, population shifts, political regimes and/or unilateral actions, can exacerbate vulnerable river basin systems and heighten water tensions. Coupled with 40% of humans residing in catchments shared by two or more countries, there is a need for mechanisms that help foster resilience and healthy robust ecosystems. The field of water conflict management and transformation offers techniques and tools that when appropriately applied, can help adapt and provide greater flexibility to dynamic river systems with multifaceted water services. These approaches have the potential to facilitate more harmonious relationships at multiple scales, such as, those between society and Planet Earth, humans and ecosystems, and people and their communities. This workshop provides opportunities to practice these skills, in readiness for professional utilization.
Lynette de Silva directs the Program in Water Conflict Management and Transformation at Oregon State University (OSU), which includes: the graduate/professional certificate program; the Transboundary Freshwater Dispute Database, an information technology/outreach program; and the University Partnership for Transboundary Waters, a collaborative research program. This involves contributing to issues of topical scientific and societal importance; adding to state, national, and international visibility; consolidating programmatic cores and teaching missions; and recruiting graduate students, and evaluating student applications.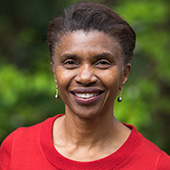 Title: Economic Viability and Resource Sustainability Analysis
Presenter: Ganti Suryanarayana Murthy, Professor in Biological and Ecological Engineering Department at Oregon State University
Workshop Description: Various aspects of systems analysis for sustainability include assessing technical feasibility, economic viability, environmental impacts, resource sustainability and social aspects of engineered systems. This workshop will provide an introduction to these aspects of sustainability with a focus on case studies that are relevant to biofuels and bioproduct technologies. This course will introduce tools to perform technical feasibility analysis, economic viability analysis, resource sustainability assessment and life cycle assessment (LCA).  This workshop will provide an introduction and overview of the LCA methodology, various tools to perform LCA and its use in assessing the environmental impacts. The workshop will consist of lectures focusing on theory and case studies highlighting the use of these methods to assess sustainability.
Ganti S. Murthy is a professor in the Biological and Ecological Engineering Department at Oregon State University. Dr. Murthy's research is broadly focused on sustainable bioprocessing. For any proposed technology or policy, Murthy group seeks to answer the question: "Is this approach technically feasible, economically viable, resource sustainable and has lower environmental impacts compared to alternatives? If not, how can we make it so?" His group employs a combination of experimental and theoretical approaches using control theory, systems biology, process modeling, economic analysis, and life cycle assessment (LCA) techniques to conduct molecular, cellular, industrial scale and systems-level analyses of technologies to establish a sustainable bioeconomy. Murthy group is researching the nutrient-energy-water nexus at a regional and global scale with a particular focus on building the resilience of agro-ecological systems to pulse and pressure disturbances.